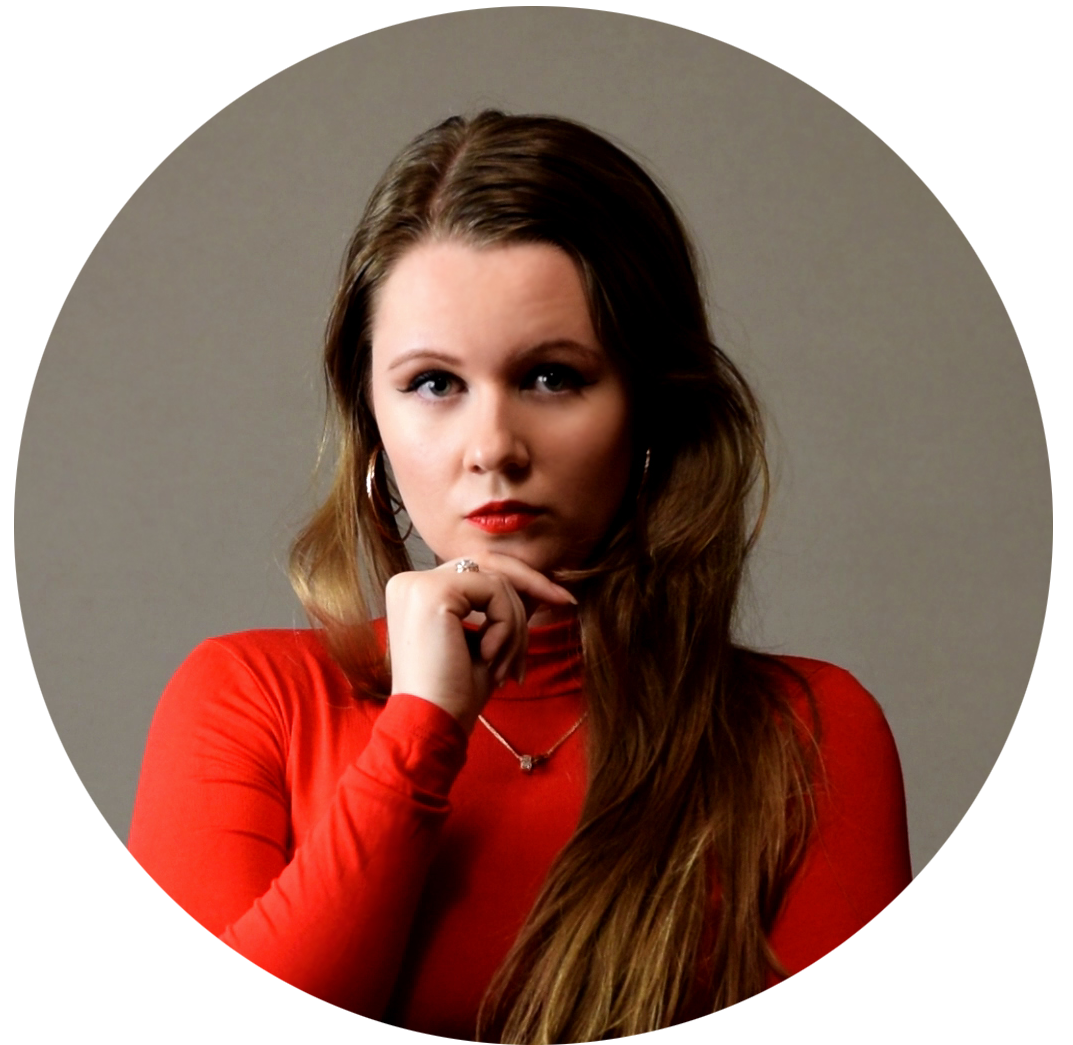 My name is Anastasiia Stepanenko.
I am a certified coach who helps people to solve their problems in a fast and efficient manner.

My expert articles and comments are published by dozens of Russian media.
Some of them are «Express Gazeta», «MIR 24», «The Profile Magazine», «The Observer», «Cossa.ru», «What to do. Survey», The Publishing house «Image-Media», «The Press Service» Magazine. If you want to see the examples, you may press here. and see the list of links in Russian.
I am the owner of 2 Youtube channels (in Russian and English). On these channels I answer my subscribers' questions and make the videos on various subjects the subscribers are interested in. I also analyze the psychopaths (people with a personality disorder), study the psychology and make the psychological profiles of maniacs and serial killers.
I graduated from Kyiv National Economic University, the faculty of the International Economy and Management. That's why I can help you to manage your personal activity and to organise an effective and happy life.
Born ambidextre and ambivert. I am engaged to MMA (Mixed Martial Arts). I study people's brains, read and analyze the psychiatry and neurophysiology scientific researches. The publications in the areas of personal effectiveness are analyzed by me as well. I do literally analyze tons of publications and scientific information to make my educational products based on the scientific and logical framework. That is interesting for me, so I want to spread this knowledge to the world.
My clients are ambitious, psychologically mature people who have already understood that they will not solve their problems and will not achieve happiness, wealth and success using mantras or calling upon the Chaos spirits.:)
These people are ready to adjust their character and behavioral skills. They want to learn how to solve their life problems in a fast and efficient manner. They also want to know the ways to become happy, self-sufficient, socially realized people with high self-esteem and effective way of thinking.
What results can you achieve?
Working according to the methods I propose you will form a flexible, fast and rational thinking, thanks to which you will not belabor all the same problem for hours, being nervous and worried about its consequences. Within 10-15 minutes you will make an efficient decision. You will create the coherent plan in your mind and carry out all of its points, confidently reaching your goal. You may even learn how to effectively behave in sudden situations which cannot be planned beforehand.
Without your work, of course, there will not be any efficient actions and any result. I am not a magician.
What is special about my approach?
I place emphasis on scientific and rational information, without resorting to fraudulent and destructive tools with unproven effectiveness.
Unfortunately, sometimes the tutors teach people using some «personal and special» techniques that have nothing to do with common sense. The danger of such methods is that they can give completely unpredictable results. The best that can happen in this case is that this technique simply will not work. And the worst is that this technique may harm the person's psyche. As I wrote above I like to study researches, so I use only methods with proven effectiveness that bring the necessary results and have a beneficial effect on the lives of my clients.
You may see the first results in some weeks after passing the training. I do not work, provoking "insights", but I invite my students to consistently carry out the tasks and implement a new way of thinking into their lives. On the one hand I do not guarantee a quick result, according to which the truth will be immediately dawned on the person or the person will get a «perfect insight» and solve all of his/her problems in a few minutes after watching my course. That is nothing more than a fairy tale, I will not lie to you. On the other hand I focus on fast, but smooth changes in the client's way of thinking so that his/her brain simply will not be "scared" with sudden results. This ensures that if you correctly and consistently implement the course tasks, your usual pattern of conduct will be changing in a comfortable way and without any self-sabotage.
On my website and Youtube channel you will find a lot of free articles, videos, mini-courses and materials soon. They will help you to solve your life difficulties, to improve the quality of your life, to learn how to think and act more efficiently, how to become stronger, more stress-resistant, more confident, how to repel the attacks and the manipulations of other people as well as how to set your personal boundaries and improve your own life.
Now you are able to watch my Youtube videos and to do the small useful tasks I give there.
Watch, read, study the material from this website and from my social networks, work on yourself and complete the tasks! 
And when you will be ready to look deeper into your situation and get comprehensive, deep knowledge and solutions of your problems, schedule a consultation with me or select a course on topic of interest and study according to its program.
All of my courses will be presented here soon.
If you need to solve your problem, I will be glad to help you. вот здесь.
Join me on social networks!